Why is French Furniture so Popular?

The Popularity of French Furniture
French furniture designs have become increasingly popular additions to both classic and contemporary 21st century homes. Here are just a few reasons why they are one of the most favoured furniture collections:
Quality
French furniture is crafted from the finest solid mahogany and oak and this provides a solid and sturdy structure that will withstand the wear and tear of everyday use. These high quality materials and the skilled craftsmanship that goes into each item means that you will have many years of use from each and every item ensuring that French furniture items provide a fantastic value for money.
Design
Each item has been crafted to reflect authentic, antique furniture designs. This means that you can purchase classic, period style items at a price tag that is far less than the cost of the original pieces. The luxury finishes and construction techniques mean that contemporary French furniture items retain the elegance and beauty of vintage style items with the added bonus of more modern and technical elements and finishes.
Style
The sophisticated and chic style of French furniture design makes it a versatile purchase that can be easily adopted into bold and neutral interior settings. The classic shapes and styles of every item will appeal to a wide variety of tastes and home designs. The simple yet eye-catching designs create a real statement in even the plainest of home decors.
Variety
From sparkling gold and silver leaf to stately and regal solid oak; French furniture provides a diverse and varied range of designs that will add a complimentary finish to a wide variety of rooms within the home. Renaissance style four poster beds will make a stunning centrepiece in a boutique bedroom while a grand circular dining table will create a stylish space to entertain dinner guests and family members.
Glamour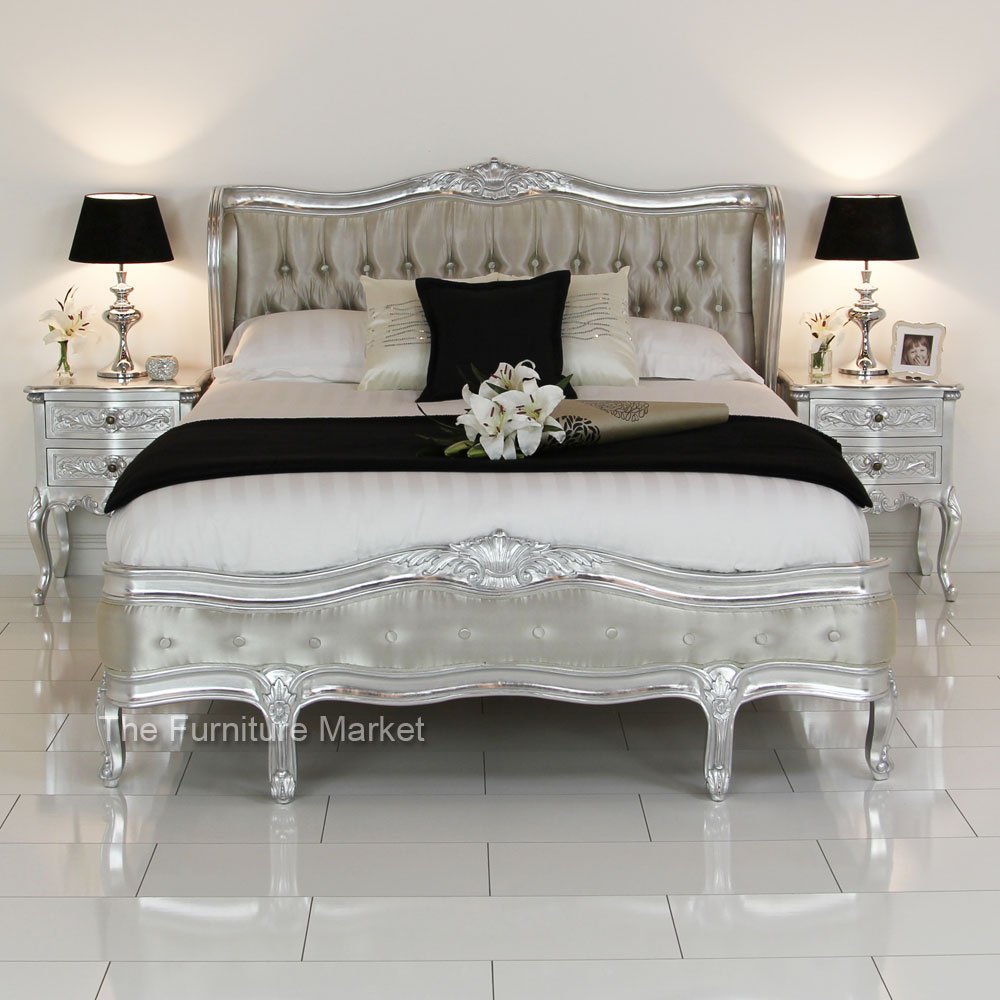 French furniture is one of the most glamorous and refined furniture designs on the market, with its stylish shapes, lustrous paint finishes and vintage handles and knobs, each and every item represents a period of history that was steeped in lavish opulence and extravagance that can be translated easily into modern day homes.