Forget about horoscopes, tarot cards, palm reading and divination, we believe that your choice of furniture can tell a whole lot about your personality and characteristics. From traditional and sophisticated designs to fun and back to basics styles we have a range of oak collections to suit every personality. So pick out your favourite oak collection, gaze into The Furniture Market crystal ball and find out what your chosen selection says about you: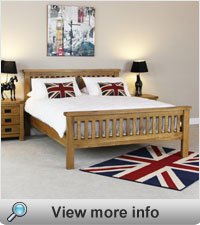 You are a strong minded person who can be willful and determined when it comes to your lifestyle choices. You love nothing more than coming home to a warm and cosy atmosphere and curling up on the sofa with a hot cup of coffee and your favourite TV shows. You are a kind hearted person who enjoys walks in the countryside and a sense of the outdoor life.
Chunky Oak -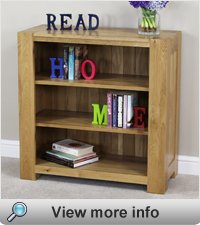 You love the safety and protection of others and feel most at ease when you are surrounded by your friends and family. You believe in making strong and impactful decisions and using your strength and intelligence to make strong and bold life choices. You are thick skinned and tough on the exterior but can be soft and delicate when faced with something you are truly passionate about.
French oak -
You are an intelligent and sophisticated character who loves to travel and has a particular fondness of European destinations. You thrive on last minute decision making and are not afraid to drop everything at the last minute and escape for a relaxing weekend retreat. You are a refined and fashionable dresser that would not look out of place on the Parisian catwalks. You have a strong and masculine personality with the perfect balance of femininity and elegance.
Z Designer Oak Furniture -
You are a fun and funky person who enjoys the simple pleasures in life. You are outgoing and bubbly and love nothing more than a sociable weekend with friends. You love the styles of modern day living but still have a strong respect for the traditional ways. You are keen on keeping up with new trends and enjoy relaxing surroundings where you can kick off your shoes and chill out after a long and hectic day.
Cheshire Oak -
You are a bright and vibrant person who is never afraid to show your soft and caring side to others. You love a splash of romance and spontaneity but often prefer simpler, thoughtful gifts as oppose to grand and flamboyant gestures. You love to spend time in the company of others but thrive equally well by yourself due to your strong focus and versatility. Your perfect day would include a warm, sunshine filled stroll through the countryside alongside the peace and tranquility of nature.
Alicia Newman