One of the most frequent emails and phone calls we receive from our customers are those asking about the strange white marks that are visible on their newly purchased oak items. Many people get concerned and worried as they believe these marks to be a defect in their furniture item, however in reality this could not be further from the truth
1. Maintenence
Oak is one of the easiest furniture materials to maintain and is one of the reasons why so many items of oak furniture have been passed down from generation to generation. With a simple wipe of a damp cloth and a slick of wax or oil every few months you can keep your item looking fresh and new with minimum effort and expense
2. Strength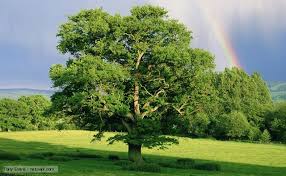 High quality oak furniture items have been crafted using select cuts of quarter sawn oak. While this does make oak a more expensive carpentry material it also ensures that the grain of the oak remains in its hardest and most solid state. This is perfect for tables, chairs and drawers that endure a lot of wear during everyday living and will ensure that your items will not be creaking and rocking after a few weeks of use.
3. Versitility
The neutral tones of oak can vary from the palest caramel to the richest butterscotch but its illuminating finish means that it can be seamlessly added to a wide range of interior styles and decors. Oak items blend beautifully into beige and earthen toned surroundings creating a contemporary country cottage feel and yet also provide a contrasting yet complimentary finishing touch to bold or minimal interior designs
4. Quality
Oak is one of the highest quality materials that can be used in furniture design and while this comes with a slightly higher price tag the longevity of the items will far outweigh the outline price. Softer woods are cheaper to buy but will only provide you with 3-5 years of functional use whereas the same item in an oak finish will on average last between 20-40 years. What a bargain!
5. Style
There is a reason that oak is one of the oldest furniture materials in the world and that is its stunning and beautiful appearance and style. From chunky cottage items to refined and regal French carved designs, oak furniture will add a splash of classic elegance to your home and will transcend the ever changing interior trends to provide a sumptuous finish in any room of your home.
Oak furniture has always been a popular choice, whether you're looking for a striking dining room set, a rustic coffee table or stunning sideboard for your entrance hallway, oak creates a warm, rustic look that simply never goes out of style.
There are a variety of reasons that oak is such a popular choice for many people, and among those reasons versatility comes out on top. It's warm, honey colour, suits a range of styles and complements both character and contemporary homes. As oak is a very dense, hard wood, it doesn't scratch or damage easily, so oak furniture is always a solid investment that will last for years. Because oak is so durable, it needs very little maintenance to keep it in good condition - simply dusting your oak furniture will keep it in good condition for years to come.So whether you've fallen in love with the warm oak style, or are simply looking for a striking feature piece of furniture that will make your house a home, we've got a wide range of stunning pieces to choose from.
See other ranges below
Cheshire Oak furniture is fast becoming our most popular range of oak. We have been taken by surprise by the popularity of the Cheshire oak. With its modern D-shaped handles yest traditional oak colour it will fit in well into any style of home.
Rustic Oak This classic country style traditional oak range is very popular. There is a solid range of bedroom, living room and occasional furniture in this category
Hereford Rustic OakThis Hereford Rustic Oak furniture collection oozes timeless country charm. The frames are chunky in design and the solid oak furniture frames stand on tapered feet that perfectly complement the Rustic look.
The Soho Curved Oak range is a welcomed addition to any modern home. Contemporary designs that are hand made using traditional construction methods. This furniture is built to last a lifetime and you will no doubt be impressed by the superior quality and finish of each piece.
London Oak also has a nice light finish crossed with a contemporary minimalist approach to design. This too has proved a popular range.
The French Louis Oak furniture range combines elegant French styling with traditional time honoured construction methods giving a range that is both desirable and practical for everyday use.
We believe we offer great value for money with our oak furniture and remember we offer free delivery on everything and we are online only meaning you pay the cheapest price because we have no massive outlets to rent or pushy sales people to employ to try to sell you insurance, lotions and potions. - We care more about Oak Furniture.