One of the most frequent emails and phone calls we receive from our customers are those asking about the strange white marks that are visible on their newly purchased oak items. Many people get concerned and worried as they believe these marks to be a defect in their furniture item, however in reality this could not be further from the truth
1. Maintenence
Oak is one of the easiest furniture materials to maintain and is one of the reasons why so many items of oak furniture have been passed down from generation to generation. With a simple wipe of a damp cloth and a slick of wax or oil every few months you can keep your item looking fresh and new with minimum effort and expense
2. Strength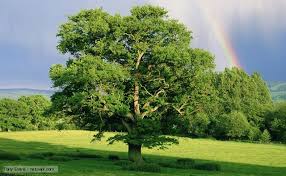 High quality oak furniture items have been crafted using select cuts of quarter sawn oak. While this does make oak a more expensive carpentry material it also ensures that the grain of the oak remains in its hardest and most solid state. This is perfect for tables, chairs and drawers that endure a lot of wear during everyday living and will ensure that your items will not be creaking and rocking after a few weeks of use.
3. Versitility
The neutral tones of oak can vary from the palest caramel to the richest butterscotch but its illuminating finish means that it can be seamlessly added to a wide range of interior styles and decors. Oak items blend beautifully into beige and earthen toned surroundings creating a contemporary country cottage feel and yet also provide a contrasting yet complimentary finishing touch to bold or minimal interior designs
4. Quality
Oak is one of the highest quality materials that can be used in furniture design and while this comes with a slightly higher price tag the longevity of the items will far outweigh the outline price. Softer woods are cheaper to buy but will only provide you with 3-5 years of functional use whereas the same item in an oak finish will on average last between 20-40 years. What a bargain!
5. Style
There is a reason that oak is one of the oldest furniture materials in the world and that is its stunning and beautiful appearance and style. From chunky cottage items to refined and regal French carved designs, oak furniture will add a splash of classic elegance to your home and will transcend the ever changing interior trends to provide a sumptuous finish in any room of your home.